About Us
Under the directives of His Highness Sheikh Mohammed Bin Rashid Al Maktoum, the Dubai Future Academy was launched as the capacity building arm of the Dubai Future Foundation in 2017.
The Dubai Future Academy supports Dubai by developing learning opportunities and through collaborations with world-class education providers to become fast, agile, and sustainable.
Vision
Be the knowledge hub for those creating the future
Mission
Equipping generations of leaders with the skills of the future
Our Pillars
The Academy provides learning opportunities to allow our students to develop future skills through three pillars.
All three pillars are needed to build the future of Dubai as a stronghold of sustainability.
Each pillar is linked to actionable outcomes, which are directly linked with the goals and objectives of
the Dubai National Future Strategy and the long-term development strategy of the UAE.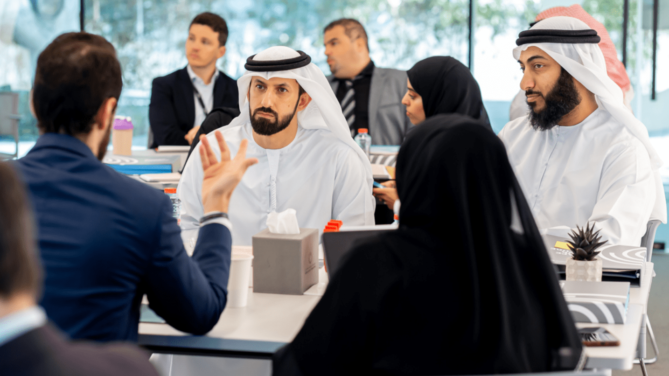 Creating dynamic skills and mindset development
Understanding the potential and uses of disruptive technologies
Developing foresight and scenarios skills to adapt to local and global changes
Our Methodology
Explore

the latest trends and develop new horizons

Re-imagine

what's possible and visualise opportunities

Co-create

the future through collaboration and contextualisation
Who we are
Saeed Al Gergawi
Head of Dubai Future Academy
Sara Al Suwaidi
Senior Specialist
Nour Gaspard
Projects Manager
Markku Wilenius
Academic Dean
Asma Al Hamed
Senior Executive
Ville Korpela
Senior Faculty Member
Jawaher Burhaima
Research Analyst